Simple, Yet Powerful LMS Platform
Simple, yet powerful platform
Summit's LMS is powered by LearnUpon © , an international leader in LMS platforms. This provides administrators and users with a powerful platform which is simple to setup, use, and customize. The Summit LMS is constantly being updated with thoughtful and engaging features focused on enhancing the learning experience.
White label branding
Our LMS becomes yours! Your Summit LMS is branded to your organization and includes just the features most important to you. Your employees will experience a friendly, engaging platform elevating your employee education experience.
Easy implementation
Concerned with IT complexity? Summit LMS requires zero IT knowhow, hosting, onsite changes to your existing technology or systems, or regular maintenance. However, for organizations which desire or require advanced connectivity, Summit LMS supports Single Sign On (SAML SSO), API, and webhook connection opportunities.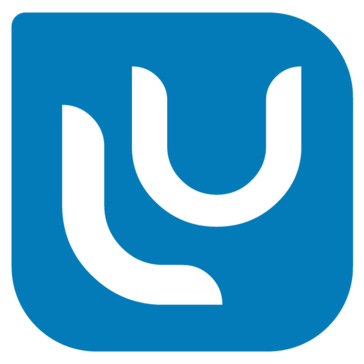 Easy to Use Employee Features
Keep the latest education courses at your employees' fingertips. With 350+ on-demand video and text courses, our library of CE-approved courses keeps your employees both up-to-date on their license requirements but, just as important, ahead of curve on knowledge to improve patient outcomes.
Employee Highlights:

---

Simple login from Summit account via Single Sign On (SSO). Advanced organization-SSO is also available
Find the right course with powerful search and browse options
Track CE earned outside of Summit provided courses (private company events, previous employer-provided, etc.)
Engage with other employees via social learning and gamification options
With Summit LMS, we put all administrative features in your hands. You'll work with a Summit LMS expert to setup your customized platform, train the appropriate administrators, and introduce the platform to your employees.
Admin Highlights:

---

Assign courses to users - automatically, by group, or directly
Build your own courses directly in the LMS, upload existing courses, or host webinars - all without technical expertise
Powerful reporting on courses, users, and groups including exports and scheduled email reports
Compliance & Leadership Training Courses
Unlock 100+ additional courses in Summit's Compliance and Leadership training bundle. Ensure that your staff are not only effective therapists but also compliant employees. You'll enjoy high-quality topics from 20+ top education companies.
Course Types:

---

HIPAA: 20+ courses from basic to specialized topics
OSHA: 20+ courses from fall protection to bloodborne pathogens
Workplace Compliance Training: from sexual harassment prevention to active shooter response
Leadership & Management Training: from new manager basics to the art of leadership, including valuing diversity and mentoring
Building Leadership Capability
Workplace Violence Prevention Awareness
Sexual Harassment and Abusive Conduct Prevention
Developing Leadership Style
Managing Stress at Work
Cross-Cultural Considerations
Setting Goals and Guidelines for High Performance
Employment Law - Sexual Harassment for Managers
OSHA: Bloodborne Pathogens
OSHA: Tornado Preparedness
Effective Communication
The Art of Leadership
Americans with Disabilities Act for Managers
Equal Employment Opportunity and Affirmative Action for Managers and Supervisors
...and many more!